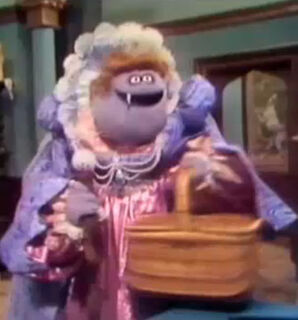 Taminella is a Purple Muppet Witch and the main villain in Tales of the Tinkerdee and The Frog Prince. She first appeared in Tales Of The Tinkerdee Where She tries to kidnapped a Muppet Princess with the Help of Her Ogre Henchman. But in the end Taminella was Arrested.
Taminella Re-Appeared in The Frog Prince Where She Transformed Sir Robin into Robin The Frog and Cast a Spell on Princess Melora. Taminella teams up with her minion named Sweetums to take over the kingdom. In The Conclusion She was Defeated By Robin. However She Was Magically Turned Into a Bird and was Never Used Again in Another Jim Henson Project.
Community content is available under
CC-BY-SA
unless otherwise noted.